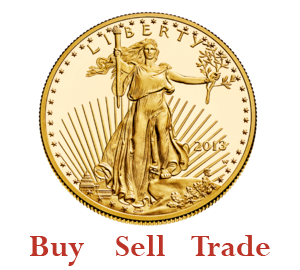 Welcome to American Coin's Coin School
Our Coin School is a collection of relevant information to help you learn more about coins minted by the United States of America. Learn about rare American coins, commemorative American coins, silver and gold bullion coins, and the other coins created by the United States Mint.
Learn how to identify many types and values of coins that have been produced since the United States of America was founded. Then learn how to recognize where the coin was minted from among the U.S. Mint locations.
In our grading section, become familiar with how grading is done, and the various grades of coins. Find reputable organizations that certify coins to a specific grade.
Read through our sections on buying and selling. Learn how to estimate the value of a coin given its scarcity. Understand the different options you have when looking for a coin to buy for a collection. Discover the different places where you can sell coins, too.
Lastly, we discuss the risks of investing in coins. Investing in American coins goes beyond simply buying or selling for your collection or as a hobby. Learn why you should be careful when approaching numismatic investments.



If you are interested in buying American coins, please visit our shops:
If you have specific questions about coins you own, please Contact Us!